+
Hi all, as usual I am late. BUT, my dad passed recently, (was expected) and today we had to deal with an estate sale and such and sooooo totally forgot about this til I sat down this even. But I have had my piece done for weeks....It all just came together for me.
Anyway, while my roots originate in Germany, I am an American. But my husband is German so I took both flags....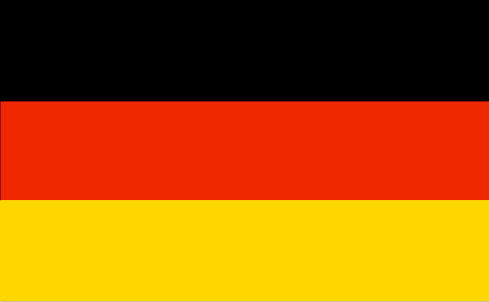 DESCRIPTION

The Germany flag was officially adopted on May 23, 1949. It was used by West Germany when the country divided itself into East and West. Note that both were reunited into one nation in 1990.

The tricolor flag was designed in 1832, and the black, red and gold colors were taken from the uniforms of German soldiers during the
Napoleonic Wars
.


The flag of the United States features thirteen equal horizontal stripes of red (top and bottom) alternating with white; there is a blue rectangle in the upper hoist-side corner bearing 50 small, white, five-pointed stars arranged in nine offset horizontal rows of six stars (top and bottom) alternating with rows of five stars; the 50 stars represent the 50 states, the 13 stripes represent the 13
original colonies.


The flag is known as
Old Glory
, and no one knows for certain who designed it. Many historians believe that U.S. Congressman, Francis Hopkinson was the original designer, while a few still think that Betsy Ross, a Philadelphia seamstress, made the first one.
If you notice, they both have red so I utilized that in the earrings...
The topper beads and wire are red, then the ribbons are black, white, yellow (gold) and blue.
The necklace I crocheted with ribbon yarn and added red, yellow, white and black buttons. The yard is a dark blue. It didn't turn out quite like I had imagined but.....
I really enjoyed this challenge, hope to do another one soon.
For more countries hop over to
Wired Na
n